GIKKU : Gojuryu Internatonal Karatedo Kobudo Unioin YUZENKAI,



last up date :Mar.27 2023 J

Japan Honbu

SWEDEN
SPAIN
SRILANKA
CHAINA
IRAN1 ,2

INDIA

INDIA-West Bengal-
Yuzenbudokai
NEPAL

U.K.
CHILE












c
Pages with minor changes
Sweden 27/3/2023

........

Chile

17/12/2022..
Spain 27/3/'23

... ... Photo gallary 27/3/2023


Kancho's essey 1/1/2023   Iran 19/5/2022
Yuzen-Budokai India 22/4/2022  Sri Lanka 14/11/'22

 
yuzenbudokai@yahoo.co.jp

... I've been with Gojuryu Karate just 50 years. It was still considered as martial art rather than sport . However, I fear that its performance style has changed over the 50 years and that some of its intentions have been lost or blurred, often to the detriment of Goju-ryu karate.
This website aims to share the techniques and ideas of Goju-ryu before it became a sport with comrades.I think the site help your understanding about "What is Gojuryu Karate?". .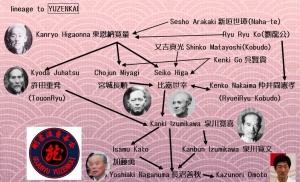 .Then all pictures and videos are my amateur works .Thank you for warm understanding .

Kazunori Omoto,Kancho of GIKKU Yuzenkai
剛柔流国際空手道古武道連合総本部
勇善会館長 尾本一則

Mainly news & topics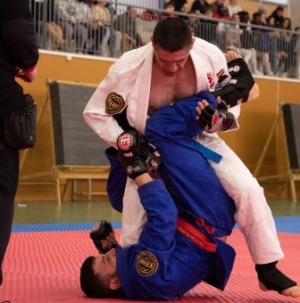 27 Mar.2023
Shihan-Renshi Josep Claramonte, the branch chief of YUZENKAI SPAIN and Southern Europe Vice President of Yuzenkai ,became once again Spanish National Champion in Combat Jujutsu on 18Mar.2023.
Unfortunately he broke his nose during training .So he just covered the face as well as he could. And finally, he took gold.Goju-ryu Karate originally fights by combining tsuki and keri with joints and throwings. The true of Goju-ryu Karate doesn't appear in WKF karate. I am very proud of him.
スペイン支部長ヨセプ師範 再び総合格闘技のスペイン王者に。
剛でも柔でも戦える現代の剛柔流ファイター。→link to his site    →dijest in Japanese  
1/1/2023 The year end Belt test exam in Sweden.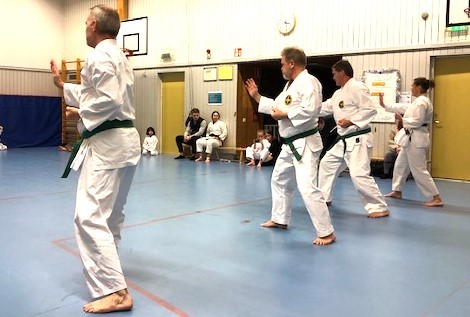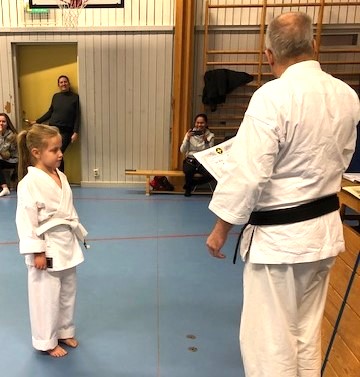 1/3/2023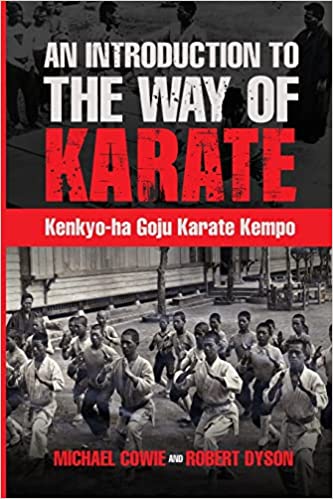 "KENKYO-HA GOJU KARATE KEMPO-an Introduction to the Way of Karate"(ISBN978-1-4710-1553-3)Significantly expanded and revised edition of the 2011 first edition.
 イギリスの空手研究学者ダイソン博士による「謙虚派剛柔拳法-空手の道への招待」改訂増補版。スポーツ化、WKF化によって空手の存在忘却(Seinsvergessenheit)が進む現状に対するイギリスの空手家からのアンチテーゼとなる大著。
 The latest great work,324 pages, by Dr Robert Dyson,Shihan of affiliated Dojo in UNITED KINGDOM.I would like to express my utmost admiration for the fact that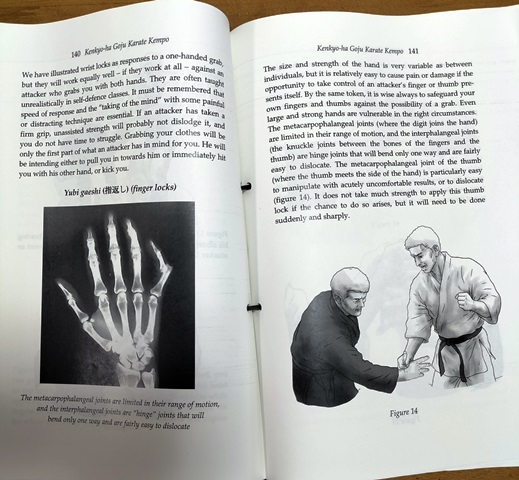 overseas karate researchers are so interested in and enthusiastic about this area that they are publishing it in English.Because as far as I know, no such karate book has been published in Japan since the 21st century, as after 2004 Japanese karate shifted to WKF karate for the Olympics.From them Karate books published in Japan in the 21st century had become know-how books for competition.
 I(Kancho of Yuzenkai)think, in the words of Heidegger, 21st century karate is becoming the karate of oblivion of existence(Seinsvergessenheit) .This effort suggests to us "What is karate?".→Continue to kancho's Essay article
9/12/2022 (Follow-up on 23 Oct. 2022) ヨセプ支部長がコンバット柔術世界大会銅!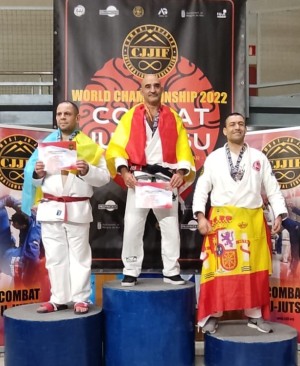 ..Shihan-Renshi Josep Claramonte won bronze medal in World Combat Jujutsu on 2-4 december 2022 . Regrettably he lost semifinals to the final champion, but rose up to gain victory in bronze match.He said"It was amazing being part of the national team of my country for the first time.
"His accomplishments are the joy and honor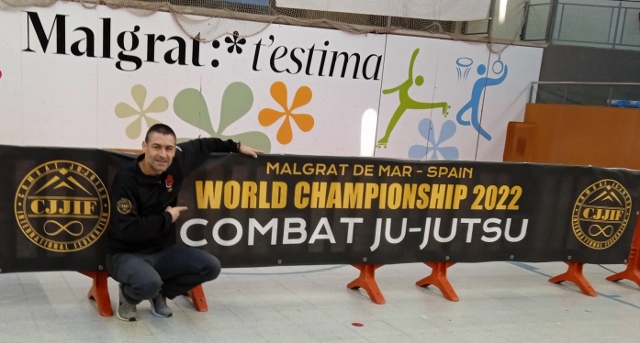 of Yuzenkai members.Related photos are being uploaded on the "Spain" page.

 ..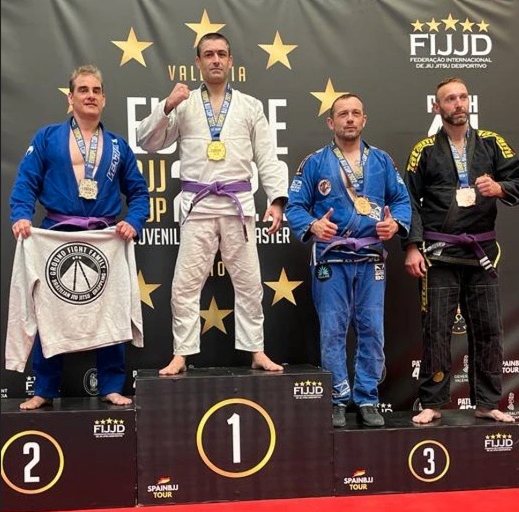 The Cup is kind of MMA on a gi, meaning all kind of techniques are allowed (atemi, throws, strangles and joint locks), both standing and on ne waza. It is very close to his personal idea of Karate.Needless to say ,it is also the idea of ​​Goju-Ryu karate (hard and soft) . He is one of the few fighters who can do that.
スペイン支部長ヨセプ師範(勇善会南ヨーロッパ統括)が2022年10月23日にスペインで開催されたヨーロッパ・コンバット柔術大会の100キロ未満級で優勝した。道着有りの部と無しの部の双方でである。彼は当て身、投げ、寝技、関節技の全てが可能な組手こそが理想の剛柔流空手と考え、実行できる数少ない剛柔流ファイターである。

23/9/2022 ..Announcement on the award of the Renshi title(錬士) in YUzenkai
フィリップ・コンジョクラッド師範の錬士論文の受領と授与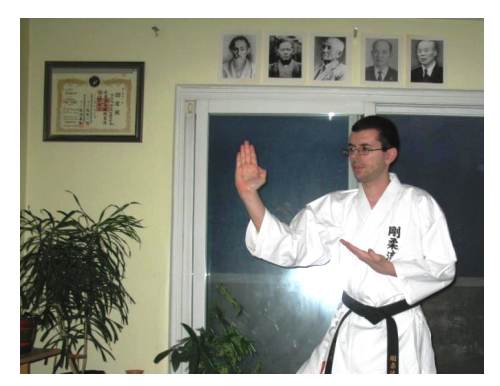 ..Shihan Filip Konjokrad(CANADA)has submitted his two books"Goju-Ryu Toudi Jutsu Nyumon"(247pages.2017 ISBN:978-1-387-29395-7)and "History and Stories of Goju-Ryu"(256pages.
2018 ISBN:978-0-359-31781-3)as Renshi (錬士)5thDan dissertation to GIKKU Yuzenkai Japan.He has awarded Renshi on July 26, 2022.
..Both books is full of love with Gojury and based on a large number of materials(many of which are in Japanese) and field research in Japan.I am honored that I may have influenced his motivation for research somewhat as seen in a letter from him...外国人がこの様なマニアックな剛柔流空手史の本を、しかも2冊も公刊するのは驚きである。著者は膨大な日本語文献を収集・解読し、その上で2018年に来日して各地で関係者に実地調査した。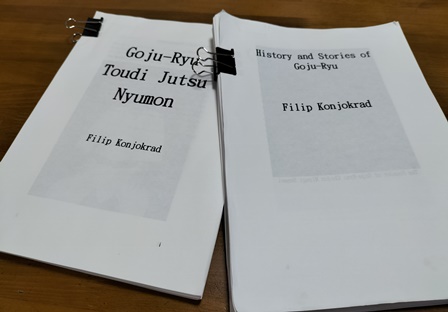 .."We were taught that Gogen Yamaguchi (1909-1989山口剛玄)was Chojun Miyagi(1888-1953宮城長順)'s most important student and founded Japanese Goju-Ryu. Around 2008-2010 I began more research into Goju-Ryu and realised there is much more out there. I learned more about the other students of Chojun Miyagi like Seiko Higa(1898-1966比嘉世幸), Meitoku Yagi(1912-2003八木明徳) and Eiichi Miyazato(1922-1999宮里栄一). By watching some videos, I also saw that Yamaguchi's Goju has some big differences from Okinawan Goju-Ryu. It's this time when my curiosity began to grow. During those years and up to 2016 I attended many seminars with Okinawan teachers who visited Canada.
...It was in 2016 that I found out about Omoto Shihan尾本師範 and he agreed to begin teaching me.Omoto Shihan's school was from the Seiko Higa1898-1966 lineage of Goju-Ryu.
More specifically, his teacher was a direct student of Kanki Izumikawa1908-1967(Seiko Higa's most senior student) .""I explain more about Seiko Higa, his teachings and how it's different from other Goju-Ryu schools. I also believe Seiko Higa's Goju-Ryu represents the oldest version.""I was very impressed with Omoto Shihan's kata bunkai and research."
 著者の新機軸は1934年に沖縄から泉川寛喜が比嘉世幸および許田重発の系統の剛柔流を本土へもたらし組織的な道場活動を開始していたという歴史的事実を英文で世界へ発信したことである。
☆Book review to Shihan Filip Konjokrad's Renshi dissertation→Kancho's essay and article.
4/3/2022 Srilanka main dojo has opened with new renovation .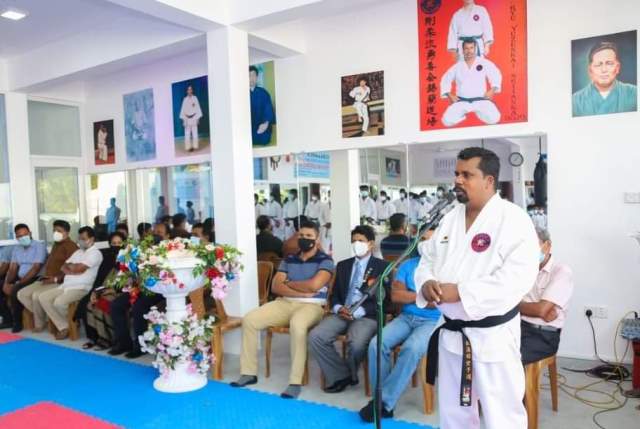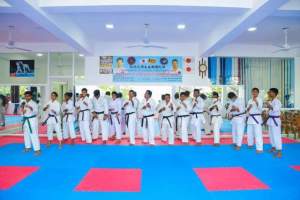 →Yuzenkai Srilanka
4/2/2022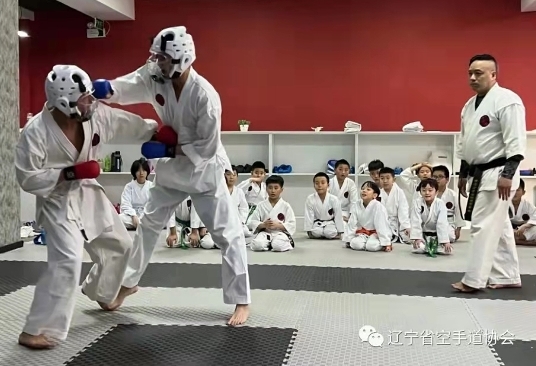 Shihan Huanghai ,CEO of Yuzenkai CHINA,established the Fushun Karate Association , which is the new branch of Yuzenkai in CHINA.His efforts for promoting Yuzenkai Karate in China in the difficult situation encourage us.
コロナ下の厳しい状況の中、黄海中国統括の勇善会空手普及の努力は続き、このたびフーシュン市空手協会を設立した。勇善会中国の新しい支部である。
→Yuzenkai CHINA

1/1/2022→Yuzenkai Spain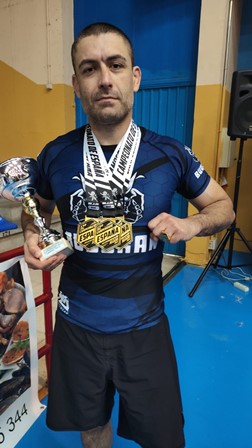 On 18 Dec 2021, in Toledo, home of the best swords in medieval European history, Shihan-Renshi Josep Claramonte,the branch chief of YUZENKAI SPAIN and Southern Europe Vice President of Yuzenkai won three gold medals in the National Jujutsu Championship. He won his two divisions (keikogi on and keikogi off) and the absolute open weight division.
 2021年12月18日、ヨーロッパの中世最高の刀剣の産地であるトレドで開催された全国柔術選手権でスペイン支部長ヨセプ師範は3つの金メダルを獲得した。(道着オンと道着オフ絶対無差別級)彼は日本本部で研修を受けた際、剛柔流には独自の柔技の体系があり打撃技と融合して使用されることに触発され柔技の研鑽を積んできた。Originally, Gojuryu is a Karate that combines striking techniques and jujutsu techniques, but many techniques are being lost due to the recent transformation into WKF competition. Gojuryu's new tradition must begin in Spain.
18/12/2021 周氏の棍 初段 Syushi no Kon syodan(demonstration by UTO 2th DAN)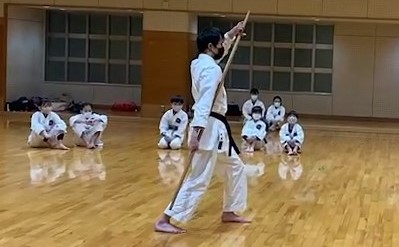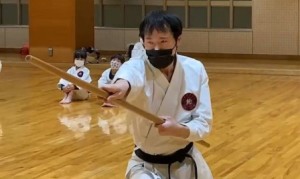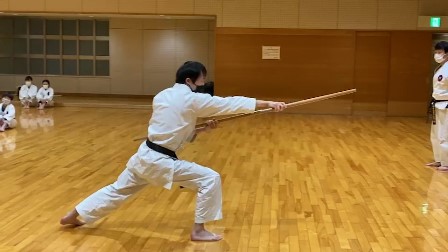 5/11/2021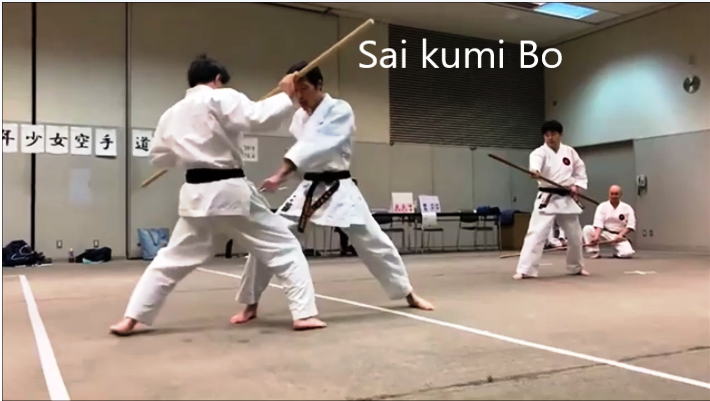 If Karate respects it's tradition, Kobudo cannot be lacking. The weapon is an extension of the hand. This clip is just a jumble of past records, but I believe our intentions are well communicated to you.
3/11/2021
 In Japan, our activity(around Tokyo) restrictions due to coronavirus have continued for a long time. We were able to reopen with caution from October 1st. The corona has caused a great deal of damage to social physical education in Japan. We would like to rejoice with our colleagues around the world.We hosted the exam for kids for the first time in a year and a Karate and Kobudo are originally one martial art. half.
→Photo gallary
14/5/2021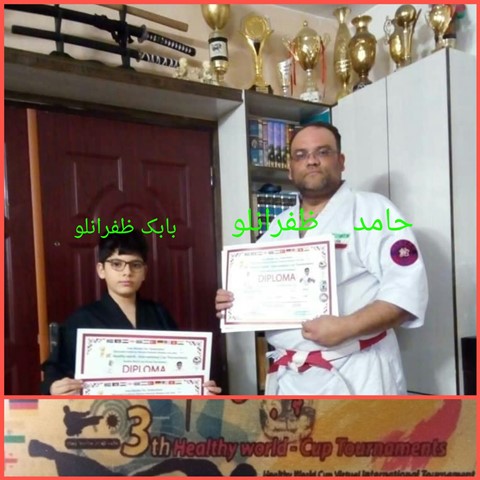 We are still fighting the virus.But virtual competitions with the internet are possible. Iran is one of the countries where it is thriving.Shihan Zafaranrou's daughter my wife won bronze medals in the Kobudo International Virtual Competition in Okinawa Ishin Ryu karate Iran.Shihan Zafaranrou's daughter my wife won bronze medals in the Kobudo International Virtual Competition in Okinawa Ishin Ryu karate Iran on 14 May.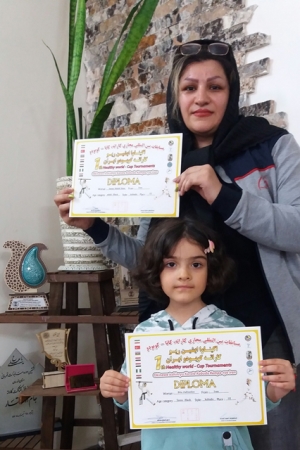 IRAN Yuzenkai's students alredy were honored (3Golds,2Silver,2Bronz)at the Okinwa Isshinryu karate International helthy world cup tourmemnt (Virtual Competition for Kata&Kobudo). イランはコロナ禍でもインターネットで行う型試合はさかんだ。イラン勇善会は沖縄一心流主催国際空手大会(型と古武道のみのバーチャル大会)で金メダル3、銀メダル2、銅メダル2を獲得したまた6月7日にはザファランロウ支部長の妻と娘も入賞した。

27/12/2019 23'th yuzenkai kids tourment was held on Dec.8. 2019
All event until 2022 were cancelled by covid19.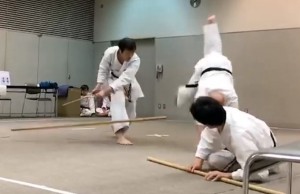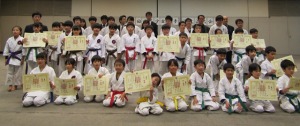 18/12/2019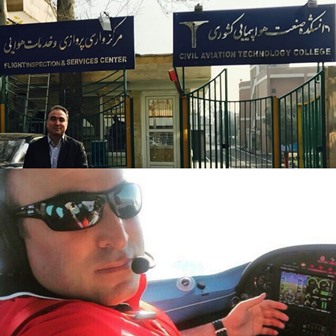 Captain Omid Moeindarbari ,Senior Member of the Board of Yuzenkai Gojuryu Karate Iran, Can Get Alpha Grade and IR Score 93 To receive. This is a great honor for Iran's karate Yuzenkai.
イラン勇善会委員会上級委員のオミド・モインパリダリ師範が、このたびイラン国の空手ランキング96、Aクラスメンバーになった。空手の大変さかんなイランでランキング96は勇善会全体にとって大きな名誉だ。
17/11/2019Members Only About the correct usage of Sai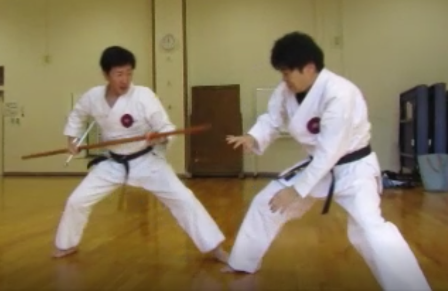 .... I don't think there is any weapon as misunderstood as Sai.I guess ,because its shape is similar to a dagger,Sai sometimes used like a dagger. As a result, much people must be feel Sai is difficult weapon to use.That is the complete misunderstanding. Sai originally was Okinawan police's weapon for suppress the thug with.Bo . The mission is not to kill the thug, but to capture his Bou and arrest him. I uploaded some exersise of Sai for the Yuzenkai members only site.
2/8/2019 New Kancho's essay has been updated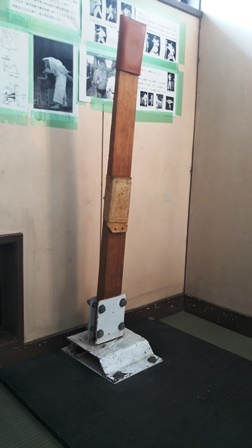 Reinstatement of Makiwara 巻き藁の復権
Makiwara is the representative and most traditional training tool of karate with the history of hundreds of years. But today ,we lost the sight of Makiwara training at not a few dojo. Was it replaced by modern training equipment? The answer is "No".Because it is irrelevant to the competition,the modern competition sport Karate has eliminated Makiwara from dojo .
This is equivalent to excluding the essence of karate. equivalent to excluding the essence of karate.


27/7/2019

Big success of Iran Yuzenkai Girls.
イラン勇善会ガールズの躍進!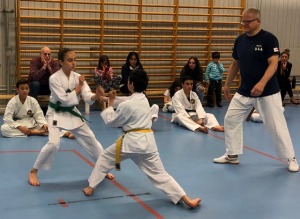 14/6/2019
The belt-exam and demonstration in Sweden Yuzenkai under Shihan Kyoshi Erik Nilsson
the head of Yuzenkai Nouthern Europe
スウェーデン勇善会で昇段級審査を実施
12/5/2019Members Only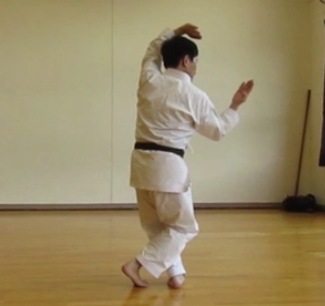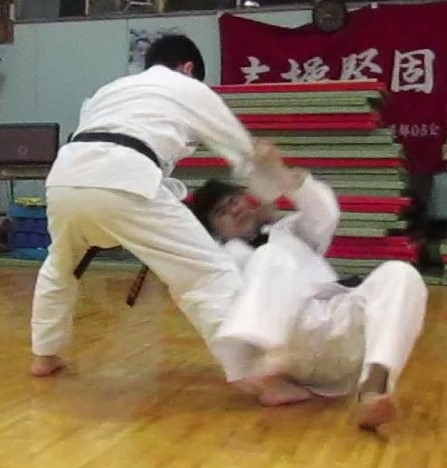 The old version video clip "Heiku"was revised (Added Bunkai).And it was re-uploaded on the members only site.(6:32) "Hei(黒)-ku(虎) "means "black tiger".Like as brother Kata Paiku, Heiku shares many parts with Gojuryu kata in Nahate group.


19/1/2019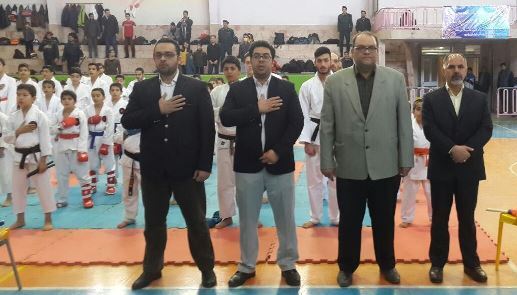 The Great Yuzenkai Cup of Iran was over with great success on 12th JAN.
The tournament is under the control of Shihan Dr Harmd zafaranlou,the branch chief of Yuzenkai Iran .The 140 fighters fought bravely in the competition of Kata, Kobudo and Kumite . The technical level of the tournament was excellent.Various style of Shihans,Saitoha shito ryu,Shotokan ryu ,the Karate Provincial Director ,Professors of Goju ryu were attended. Tigher of Yuzenkai roared in Iran.
..イラン勇善会は1月19日、勇善会カップ空手道選手権大会を開催。140名の選手が型・組手・古武道の各部門で熱戦を繰り広げた。州政府関係の来賓、糸東流、松濤館流、剛柔流の指導者が集い、レベルの高い競技会になった。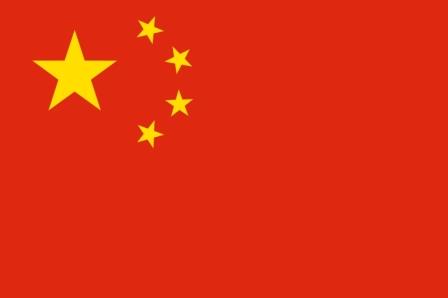 2019 first Yuzenkai Gojuryu Karate workshop in CHINA
7/1~9/1.2019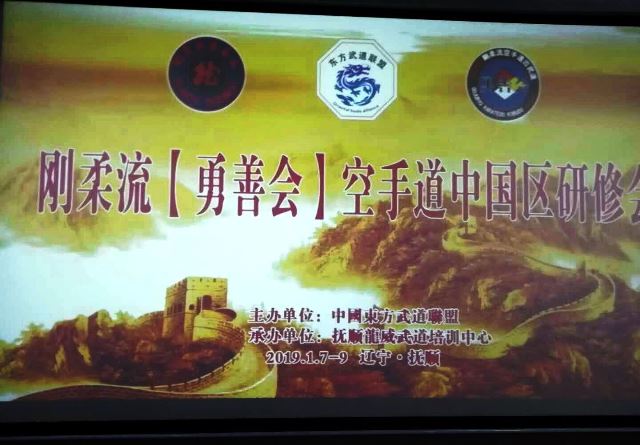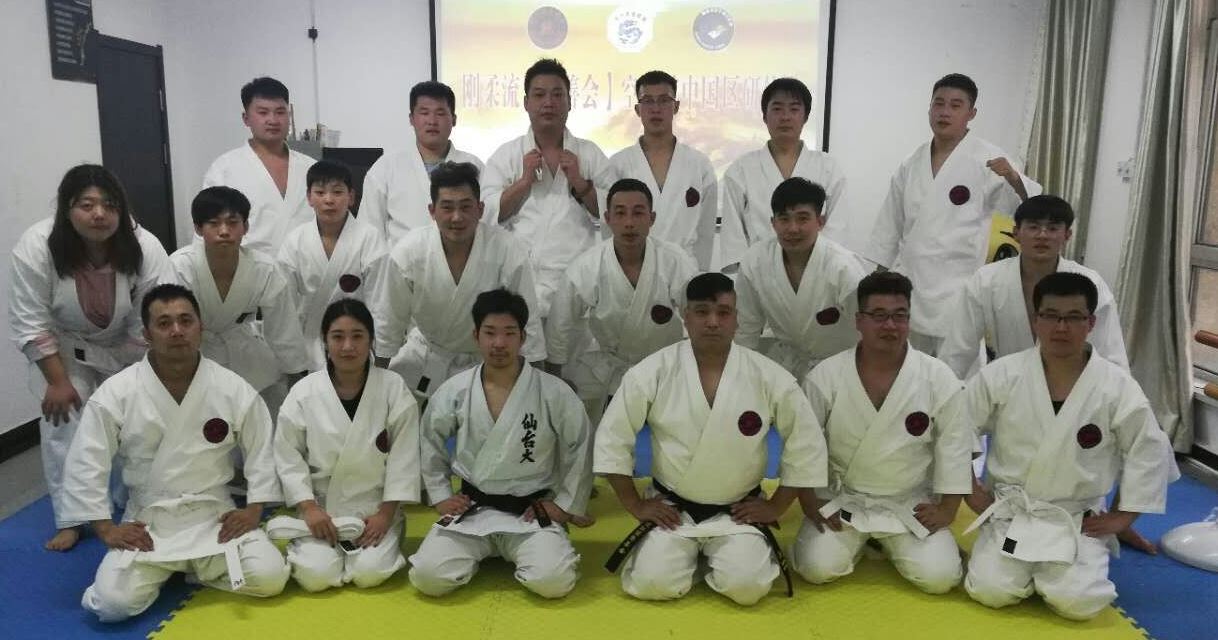 2019年最初の中国勇善会剛柔流空手研修会(遼寧省瀋陽市)

23~25/11/2018 Shihan Huang Hai,the branch chief of China,visited Japan Honbu.中国勇善会支部長の黄海師範が来日し研修を積んだ。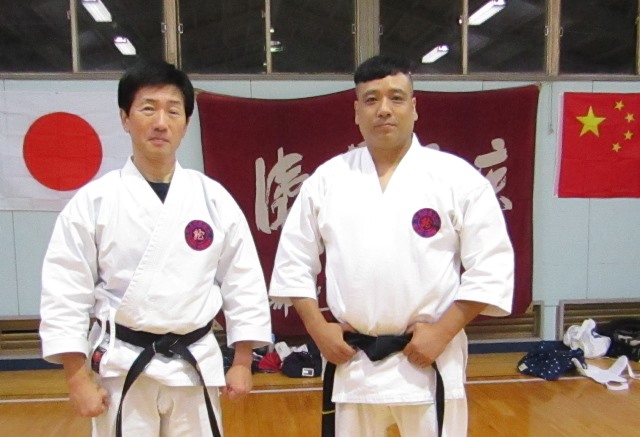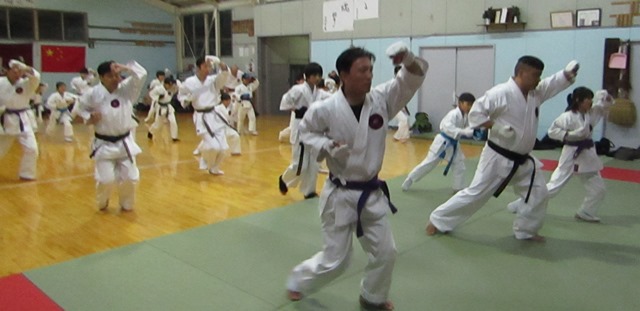 2/10/2018New Yuzenkai Honbu Dojo in China started!
中国勇善会の専用道場が設立された。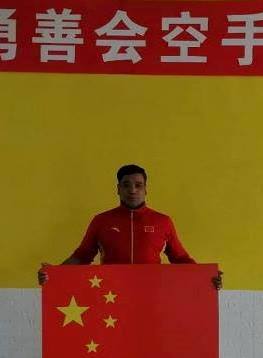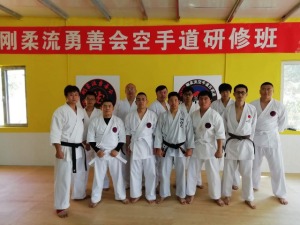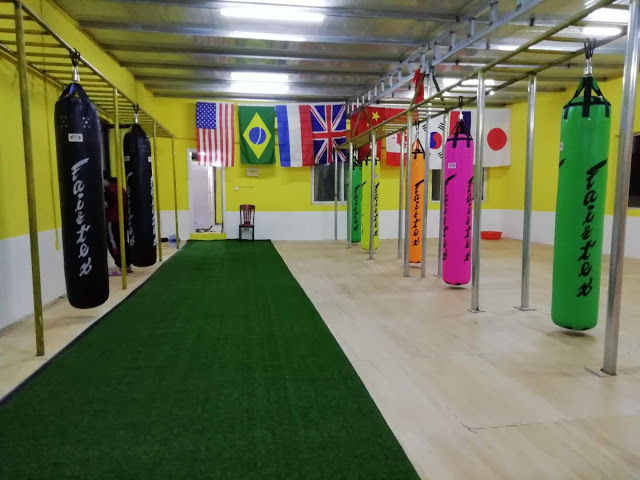 New Honbu Dojo of GIKKU Yuzenkai in Shenyang, China, managed by Saiko-shihan Huanghai.


11/9/2018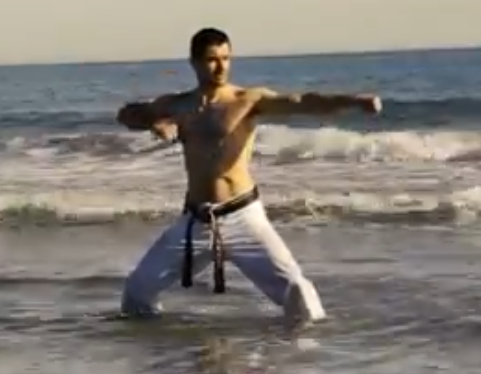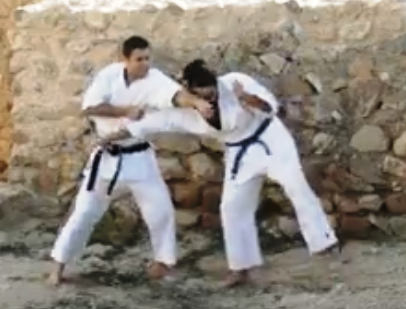 Very Interesting configuration video clip about JION bunkai by Shihan Renshi Josep Claramonte(SPAIN).If Kata is not understood in a real fight situation, beautiful performance of Kata is "Analects knowing of reading the Analects".This type creative search will be important more and more. I expect a lot of karate-ka's activities in this field.


20/8/2018
Shihan Erik Nilsson,Swedwn Yuzenkai representative, visited Japan, and trained Karate and Kobudo in Yuzenkai Honbu for five days.→Photo gallery
エリック・ニルソン勇善会スウェーデン支部長が再来日し五日間の研修を修了した。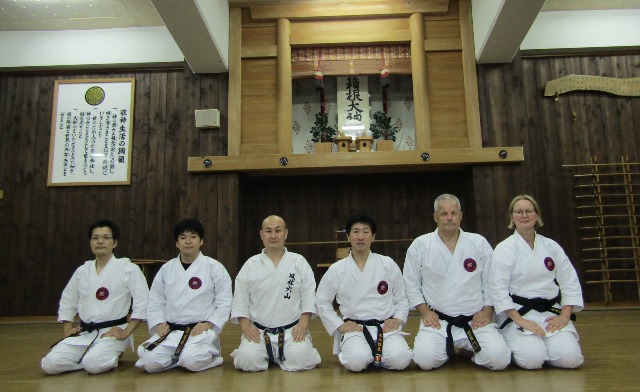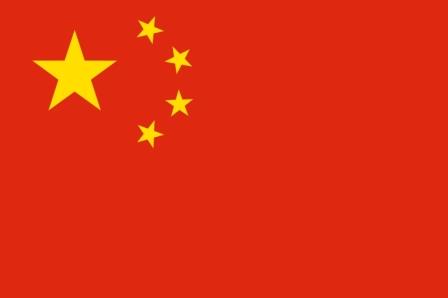 24/5/2018 10 Branch Chiefs in Yuzenkai China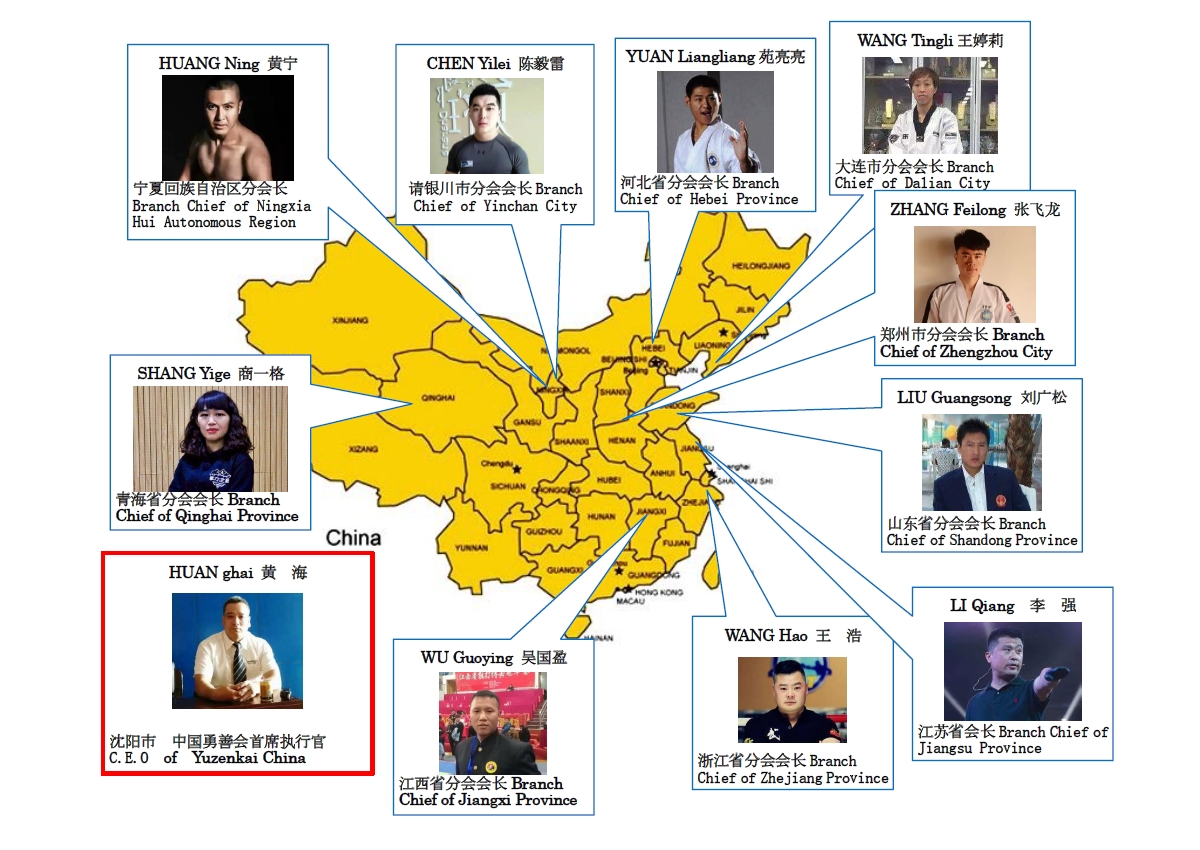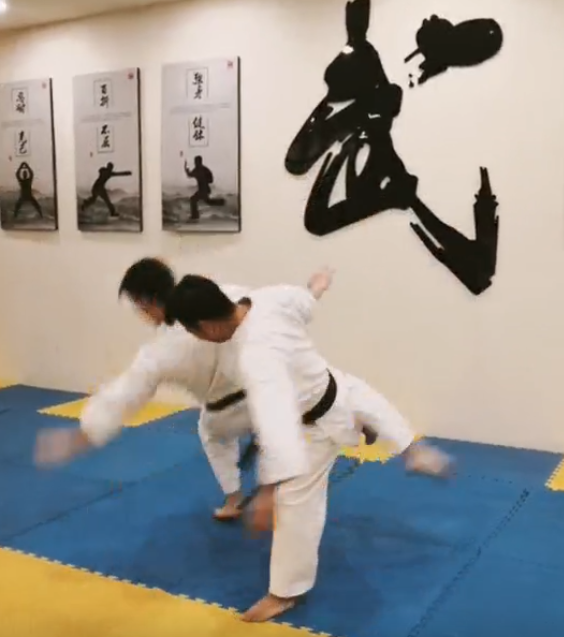 The 10 dojo operators joined Yuzenkai by Saiko-Shihan Huanghai's great job of promoting Yuzenkai in China, all over the country. By this,more than 250 students combined, and some of them teach in more than one place.

黄海勇善会中国最高師範の熱烈な尽力により中国全土にわたる10名の中国勇善会分会長が決定した。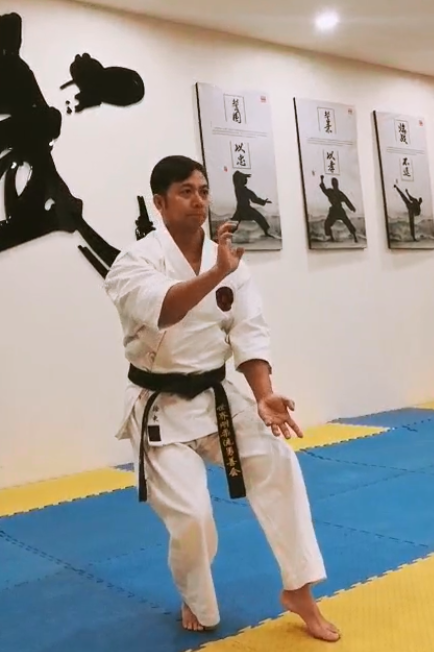 Needless to say, Gojuryu is a philosophical name. It means "style of Go and Ju".This name come from the proverb "Truth has both Go and Ju" in the "Bubishi"."Go" means blows such as hardness, linear movement, tuki or keri."Ju" means the softness, circular movement, joint lock and throw.In brief, the style called Gojuryu is like as the mix martial arts from the first.So kata of Gojuryu has very many joint locks and throws as for it.It may be said that the word "Gojuryu" sublimated to the concept of the martial arts philosophy from the word indicating one sect of Karate .Is the concept called "Gojuryu" not our way of life itself?I think that it is the arrival of the wave of the new times that the Chinese martial artist of various styles joined this time.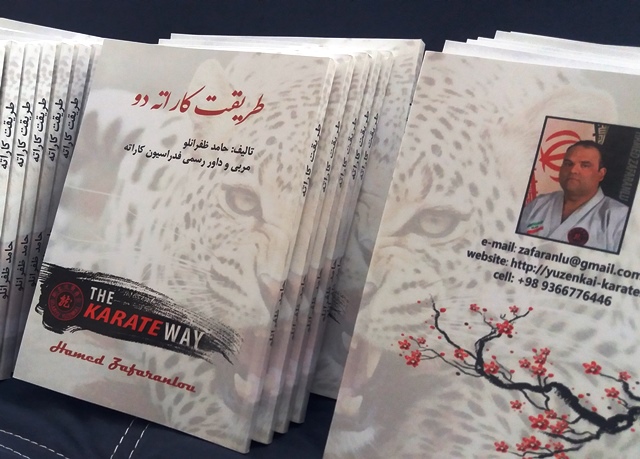 4/5/2018
The Representative of Yuzenkai Iran, Shihan Hamed Zafaranl's fourth book was published with the introduction of yuzenkai and Karate philosophy and the biography of old karate masters.
イラン勇善会代表のハームド・ザファランロウ師範が4冊目の空手専門書を出版し勇善会の技法がイランで紹介された。


26/2/2018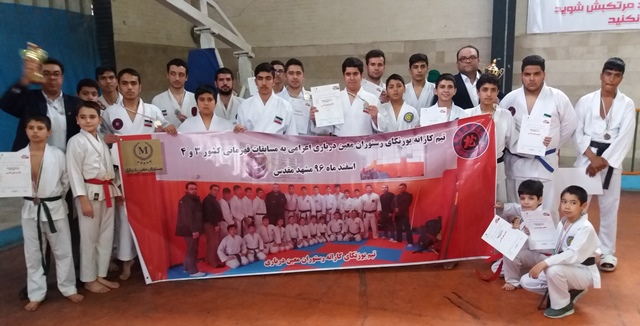 Yuzenkai Iran team obtained 6 gold, 6 silver and 9 bronze medals in the National tournament of Okinawa Isshin ryu Karate Kobudo Iran on Feb.24.2018 
勇善会イランは沖縄一心流国際空手道古武道大会に参戦し金6個、銀6個、銅9個のメダルを獲得した。(2/24開催)

26/2/2018Members Only
"Paiku: a special Nahate kata"was uploaded on the members only site.(front and side,normal speed and slow speed, and Bunkai 6:29)


6/11/2017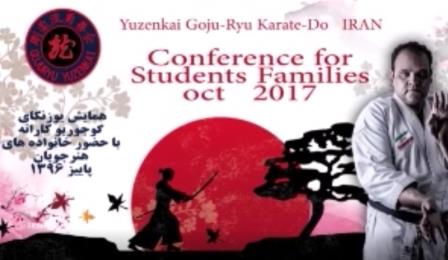 Shihan Dr. Hamed Zafaranlou ,the Representative of Iran Yuzekai, was appointed as the director of the Ayatolah Khamenei high school of physical education. Karate has been added to the courses of the high school physical education. Soon the dojo of high school will be established.
イラン勇善会ハームド・ザファランロウ支部長がイラン国立アーヤトッラー・ハーメネィー体育専門高校の校長に就任し空手コースを設置した。


22/10/2017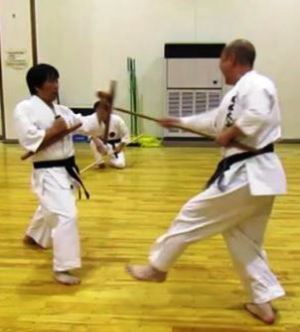 YUZENKAI Kobudo Bunkai video clip "Hamahiga no Tonfa"has up loaded in YUZENKAI e-learing (web dojo).It is said that Tonfa is the weapon which evolved from the steering wheel of the stone mill. "Hamahiga no Tonfa" (Tonfa in Hamahiga island) assumes the fight with four enemies of the all around. 浜比嘉のトンファの分解組棒を解説。


2/10/2017
Introduction of "BUNKAI"has up dated.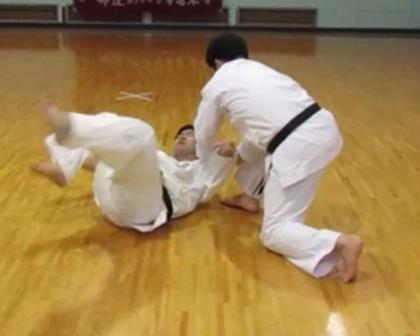 撃砕初段の内受け投げを解説。
Uchi-uke Nage(Uchi-uke Throw ) in Gekisai syodan .
The seventh movement of Gekisai syodan is consecutive movement of uchi-uke and soto-uke.These two kinds of uke are carried out at the same time.Is it why ?


25/9/2017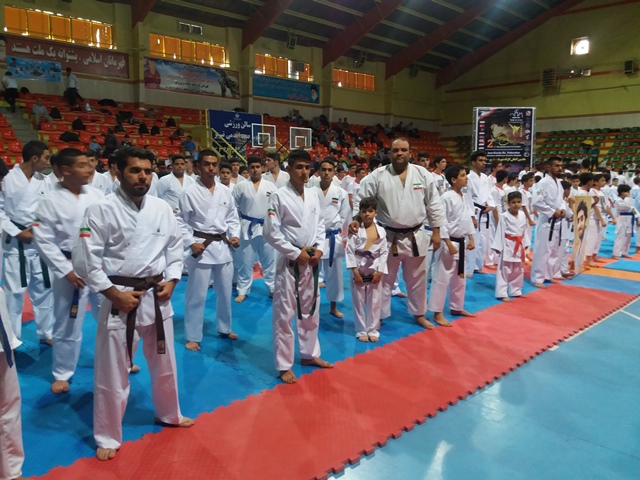 Yuzenkai team of Iran participated in the game of okinawa ishin ryu Karate kobudo International Championship on 14-15 Septemberat Tabriz.5 gold medals, 7 silver medals and 8 bronze medals were Yuzenkai team's achievement.
勇善会イランチームはタブリーズで9月14日から15日にかけて行なわれた第二回沖縄一心流空手古武道国際大会に出場。金メダル5個、銀メダル3個、銅メダル8個の成果をあげた。




1/9/2017Kancho's essay has been updated " The another Gojuryu?" Juhatsu Kyoda the first disciple of Kanryo Higaonna

28/8/2017Members Only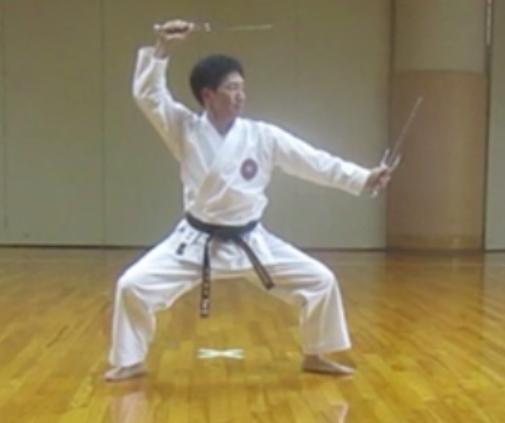 Seienchin Sai no Kata(Seienchin Sai version)
セイエンチン釵の型の紹介
In Gojuryu, Seienchin also has been used as the kata for Sai from old times. But it is rarely seen recently.So I uoloaded the Kata which has been handed down in my linkage.
And "Sesan" and "Kururunfa" (demonstrated by Kancho)were uploaded on the members only site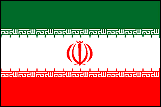 1/8/2017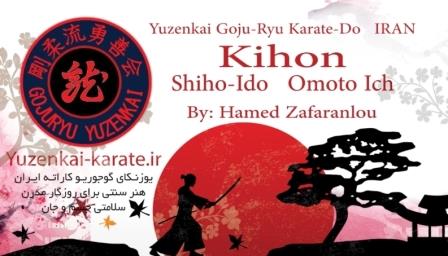 Shihan Harmd Zafaranlou,the branch chief of Iran, established eight Kihon Kata named "Kihon Shiho-Ido Omoto 1~7"for members in Iran Yuzenkai.イラン勇善会ザファランロウ師範の制定した8つの基本型の紹介。基本四方とOMOTO1~OMOTO8。


31/7/2017Members Only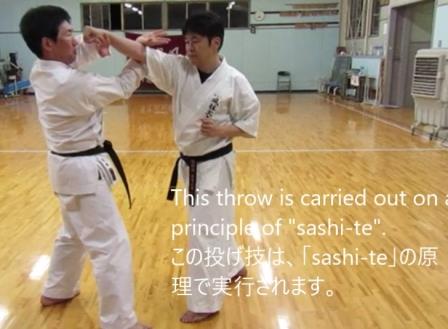 The regular type teaching materials video "The bunkai of Sisouchin:the secret of Sashi-te; the high techniques of Gojuryu Karate"was uploaded on the members only site.5 min. 35 sec.
差し手とは何か?

3/7/2017

  Introduction of "BUNKAI"'
It's final movement of Sisouchin. Whai is "Sashi-te"?
Most of throw and joint locks of Gojuryu are carried out by the principle of "Sashi-te"(Stabbing hand)Karate needs the momentary offense and defense.Hence the "grasps" and the "catching are verbose.Therefore Gojuryu-fighter does the joint lock by the principle of "Sashi-te".



The Shihan Roy Fernandes's new Dojo in Surat started on June 3, 2017.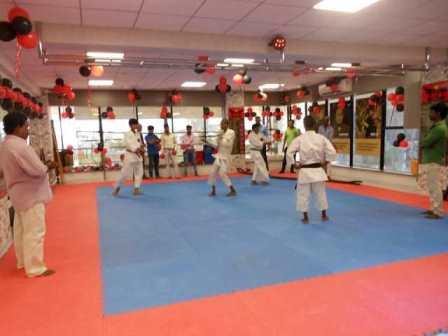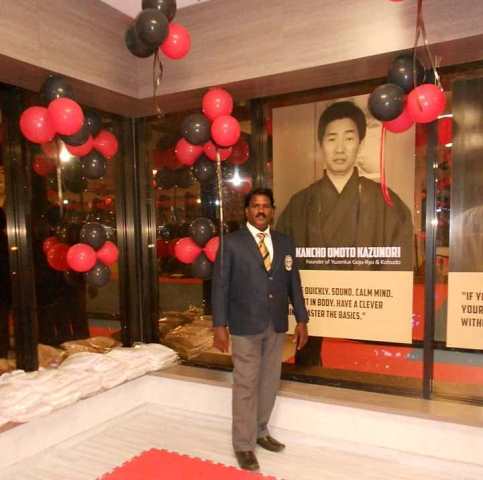 インド勇善会のロイ・フェルナンデス師範の新しい道場がスタートした。

26/5/2017 Kancho's essay has been updated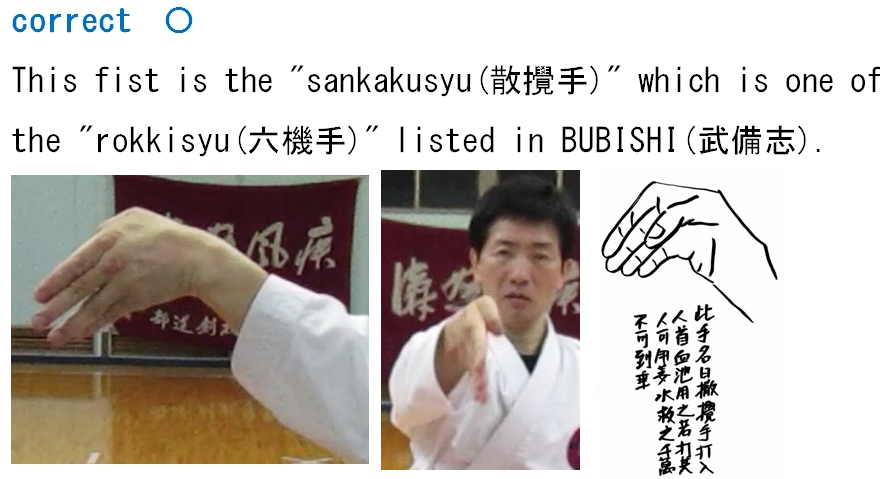 About the Tensyo.Video clip "Detail of Tensyo and it's training"in the members only site was enlarged on May 29,2017.



15/5/2017Members Only
Yuzenkai Kobudo video "Yuzenkai Gojuryu Kobudo NUNCHAKU basic 20 lessons" was up-loaded on the members-only site.
ヌンチャク基本組棒20本を会員専用サイトにアップした



5/3/2017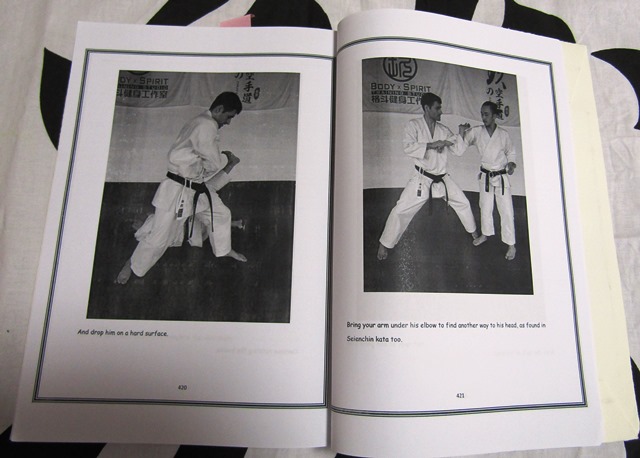 Announcement on the award of the Renshi title in Karate(GIKKU-Yuzenkai Japan)Shihan Josep Claramonte, the branch chief of Yuzenkai China,submitted the Renshi (錬士)dissertation to GIKKU- Yuzenkai Japan in December 2016 and Yuzenkai Honbu accepted it.His thesis ,which is more than 400 pages, is the results of original study and he added the new findings in Karate research. After careful consideration,
.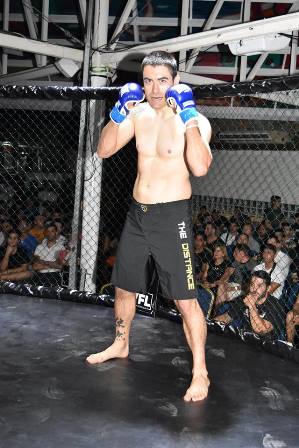 ...GIKKU-Yuzenkai was determined that it is appropriate to award him the Renshi title.And he was awarded the title on March3 ,2017. And we will introduce this study in this web site at an early date.⇒Downloading (430pages;2.3GB)
※GIKKU(JIKKI:Japan International Karatedo Kobudo Institute) is awarding Title and Degree to the candidate as a result of his creative study for the promotion and the interchange of the academic study of Karate.


27/2/2017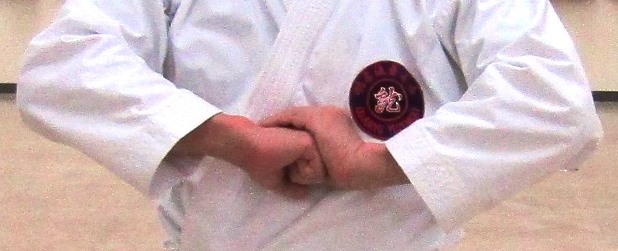 Introduction of "BUNKAI"has up dated.
"What technique this Saifa's movement is hiding?"
This type of movement(fist and palm) in some Kata often hides some technique.I refer about the secret of this movement in Saifa.(Saifa which refers in this article isn't Saifa of WKF and is traditional Saifa.)

21/11/2016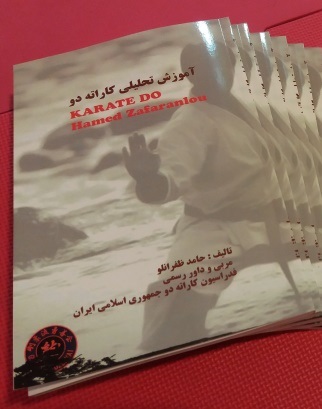 Shihan Dr Hamed Zafaranlou ( branch chief of Iran)has published third book on Karate.Kancho Omoto contributed some information about kumite and basic techniques to this book.
イラン支部長師範ザファランロウ博士が三冊目の本を刊行。尾本館長も記事を寄稿した。


17/8/2016  尾本館長 スウェーデン空手セミナー実施報告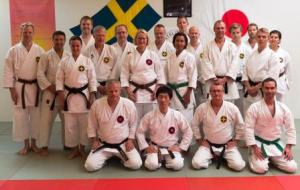 Kancho Omoto visited Sweden for the training seminar from August 10th to 14th,2016 . The seminar for leaders was five days, and seminar for general members was three days. The one-day lesson is four hours.The seminar was systematically carried out about traditional basics and training method of Gojuryu , five Katas and their Bunkai, and the five categories of technique of Gojury.
18 participants were conferred a certificate of seminar on.
video clip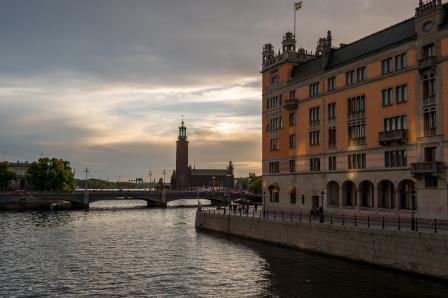 館長は8/9から8/15までスウェーデンを訪問。一日4~5時間、五日間のセミナーを行った。The video as the hommage to the trip to Sweden on last August was uploaded on this summer (5:35)←尾本館長のスウェーデン空手旅のビデオクリップ。5分35秒。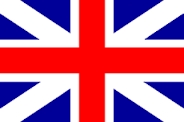 22/7/2016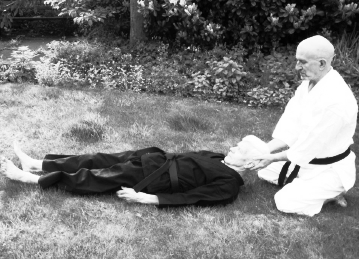 Karatearticles were contributed by Dr Robert Dyson (UNITED KINGDOM) 
イギリス勇善会ロバート・ダイソン博士から論文が寄稿された


1 Short History of Karate (second edition)...all page 155(pdf) Michael Cowie& Robert Dyson 空手道小史(改訂版)155ページ
2 Training Power and Focus..all page 15(pdf) Michael Cowie& Robert Dyson
3 A Short History of Goju Ryu(PDF)
4 Kata descriptions(PDF)
5 SPORT KARATE AND THE ETHICS OF KARATE-DO(PDF)
6 FUNAKOSHI GICHIN AND SHOTOKAN KARATE(PDF)

---
Biography..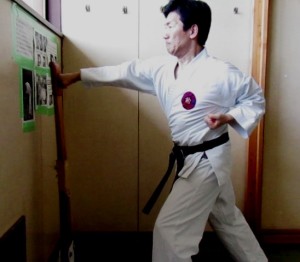 Kancho Omoto(OMOTO Kazunori
尾本一則
1958
~
) has studied ancient type Gojuryu Karate from Shihan Yoshiaki Naganuma(1944~) ,the former kancho of Yuzenkai, since 1973. Kancho Omoto earned the Master of Arts degree from Waseda University (Tokyo, Japan) in 1982. He also learned Syotokan Karate at that university time. When he acquired the Black Belt, Karate of Japan was facing a crucial turning point.Especially,the integration of Kata, and the kumite rule (that is disadvantageous for Gojuryu) constructed by sports karate of JKF.
After completing his degree, he has been a high school teacher in his professional life.And he has coached the school Karate clubs(JKF sports Karate ).Under his leadership, the students have achieved many competitions prizes of all-Japan, metropolitan, and pacific ocean districts.Nowaday some of them become excellent Karate instructors of Yuzenkai.At the same time, he started to coach the Nahate Gojuryu Karate (Ancient Gojuryu martial arts)in his private dojo.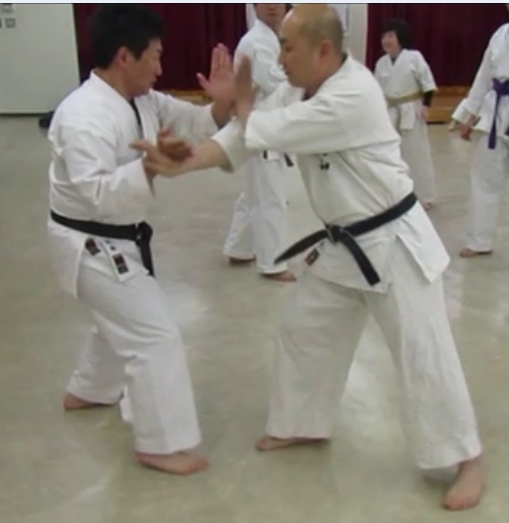 From 2006 to 2007, kancho Omoto served to develop a large-scale E-learning system for high schools all over Japan.And he helped produce educational TV of NHK (Japan Broadcasting Corporation) as the chairman of the committee concerning high school correspondence courses. That experience significantly influenced his Yuzenkai method by internet.
 In 2013, he inherited the post of kancho of Yuzenkai,and established GIKKU-Gojuryu International Karatedo Kobudo Union,and started to share the fruits of his decades of journey of study in Karatedo and Kobudo with Karate-ka in the world.
After the retirement age he is playing three role— as the guest lecturer of high school ,as the Kancho of Yuzenkai Japan and as the grand master of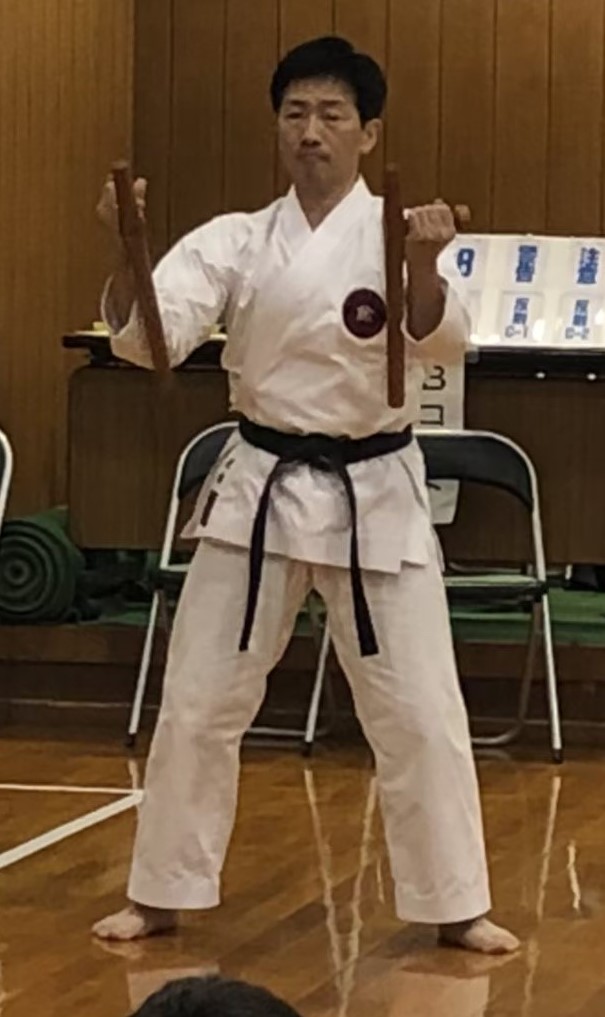 Gojuryu International Karatedo Kobudu Unoin. His motivation lies first and foremost in the preservation, promulgation and furtherance of the ancient type Goju-Ryu; he believes passionately in the need for accurate, philosophical and spiritual exploration of and research on Karatedo, and he teaches a special course in Goju-Ryu and Kobudo at his Yuzenkai dojo.Kancho Omoto believes that the state of contemporary Japanese Karate lacks the proper philosophical and ethical elements, as well as true persepctive.
トップへ戻るreturns at the page top